Having some motivational productivity quotes on hand makes it easier to start my day in a positive way. Being a self-employed Virtual Assistant means it is all about being productive and using my time wisely and efficiently.
We are only human and motivation is something that each of us needs to find and maintain.
As I am a passionate reader and enjoy losing myself in well-written books there is no surprise then that I have a love of the power of words.
Sometimes it is not just the words used but how things are phrased that empowers and inspires me.
These are some of my go-to quotes on productivity that encourage, inspire and motivate me.
Be productive, not busy
---
"Be productive, not busy."
"Lose an hour in the morning and you will spend all day looking for it." – Richard Whately
"I find the harder I work the more luck I seem to have." – Thomas Jefferson
"Don't wait for the perfect moment. Take the moment and make it perfect."
"Time is what we want most, but what we use worst." – William Penn
"Do something today that your future self will thank you for."
Productivity quote "Determine your priorities and focus on them."
"Determine your priorities and focus on them." – Eileen McDargh
"Being busy means doing stuff. Being productive means getting stuff done."
"Yesterday you said tomorrow. Just do it!" – Sophia Loren
"Pleasure in the job puts perfection in the work." – Aristotle
"There is no substitution for hard work." – Thomas Edison
"Keep calm and make a list!"
"Focus on your strengths and delegate your weaknesses!"
"Calm is a superpower."
"The secret of your success is found in your daily routine."
"Be committed to your decisions and flexible in your approach."
"Life begins after coffee."
"The secret of getting ahead is getting started." – Mark Twain
"The trouble is you think you have time." – Buddha
"Nothing makes a person more productive than the last minute."
"Surfaces are not for storage. Rather, surfaces are for activity, and should be kept clear at all other times." – Francine Jay
"You will never always be motivated. You must learn to be disciplined."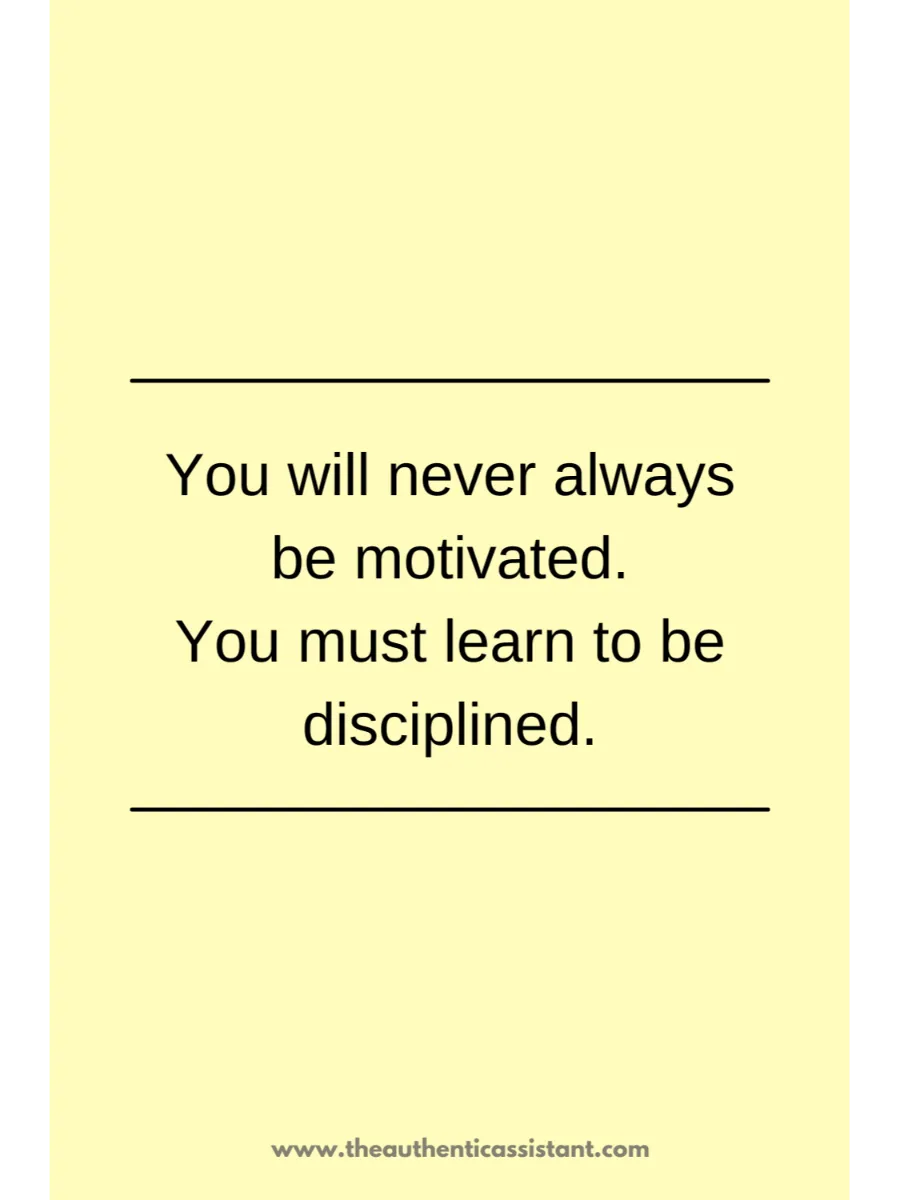 Looking for more inspirational quotes for entrepreneurs then check out the list here.