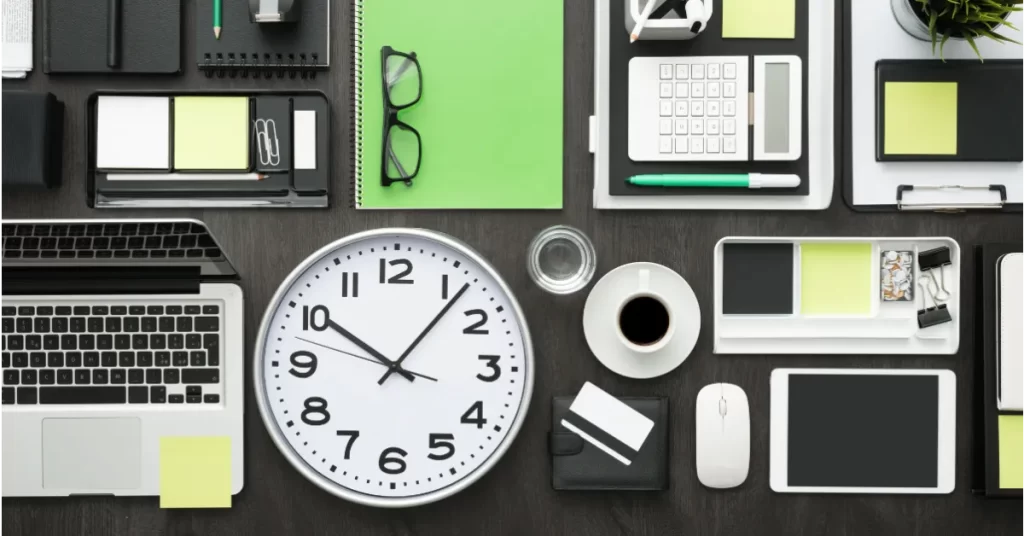 The benefits of working with a virtual assistant may not be obvious at first. As an entrepreneur, your most valuable assets are your time and your skills. For this reason it makes the most sense to save your time and focus your skills on the tasks and activities that you are good at.
Delegate the rest to others. Let them use their skills in the areas they are good at and you reap the benefits and so does your company.
Operating your own business is formidable and sometimes overwhelming. Trying to think of everything needed to run your business is a challenge in itself. You have to make decisions in all departments from marketing to finance to administration to sales. It is easy to overlook an area.
There are not enough hours in the day to get everything done.
You don't know what to do first as the priority list grows daily.
You feel overwhelmed with the workload you have.
Frustrated at the number of new programs apps or tools you would need to
understand let alone master. They claim to be easy to use and so amazing, if only you
could figure out how or even when to learn how to use them.
Generating sales is impossible as your time is lost in handling the routine
administration tasks that seem endless and just drain time and energy.
Want to expand your business but with limited money to invest hiring an employee
would eat the investment costs alone and cost more time training that person.
Just want to have some extra time for yourself to enjoy the things in life you need to
focus on e.g. family or hobbies.
Your Email Inbox feels like enemy nr.1 and working against you instead of for you.
If you are nodding your head to any of these statements then maybe it's time to think about hiring a virtual assistant.



The benefits of hiring a Virtual Assistant
A virtual assistant is an independent business owner so they can see the whole picture. They know and understand the challenges of running a business ourselves and have a better insight in the whole process.
They invest in their own business so they have the equipment and tools needed to operate their business so you don't need to buy extra licenses or pay for the overheads for them to do the jobs you require. That is all covered in the rates quoted.
Saves you money – You are not paying for all the legal requirements in employing a full-time member of staff.

Increase your flexibility – You only hire a VA if and when you need one e.g. project basis or hourly blocks/monthly packages.

Increase productivity levels – Your Virtual Assistant is using their skills for your business and allowing you the time to focus on the areas you need to prioritise and complete yourself utilising your own skills for your own business.

Decreases your stress levels and the best of all you win back time to spend on your business or private life.



Who hires a Virtual Assistant?
Typically online entrepreneurs would be the first clients that spring to mind as they
operate online.
Online shops and those providing services e.g. life coaches, business coaches and
bloggers.
Anyone who needs some help on a short or long term basis can avail of a virtual
assistant.
An author who needs some research done on a character or location that doesn't have
the time to do the research themselves.
Small business owners heading to a trade fair and can't be in two places at once. A
virtual assistant can manage the running of the online business e.g. email management and customer support freeing up the business owner to focus on the trade fair and generating sales or networking.
Research can be done on potential competitors or new leads or products before
traveling to the trade fair itself.
Entrepreneurs wanting to expand their business.
The list could go on and on as the possibilities are immense and exciting.



Are you starting up a business?
Starting out a business can be both exciting and daunting at the same time. The list of things to do seems to grow every day. Trying to do everything seems impossible and the feeling of letting your business down before it has the chance to succeed seems imminent. It seemed so easy when you were thinking about how it would be to have your own business and how it would change your life.
Now you realise there are not enough hours in the day and you seem to be working more than ever before and not making progress.
This is where the virtual assistant steps in and manages those tasks you outsourced to them. They take care of the mundane or the complicated and allow you the time to manage your business and effectively run it. Reducing your stress levels and workload.



How does the process work?


You fill out the contact form.
Answer the questions about your business and what area of support you may need.
Based on your answers I'll send you my recommendations for our work together.
We both agree on the type and amount of work to be done, yes the
whole who/what/when/where/why and of course how will be decided.
Select your package and once the mutual contract has been signed and payment made we'll start working right away.
We communicate as agreed in our discussion time.
Trying to make the whole process as easy and straightforward as possible for both of us.
If you are not sure what kind of tasks you can delegate to a virtual assistant. Contact me and I will send you a guidebook to make the whole process easier.
Looking for a list of what you could delegate to a Virtual Assistant then check out the post here.
Share this post:https://www.pinterest.ie/theauthenticassistant/why-hire-a-virtual-assistant/