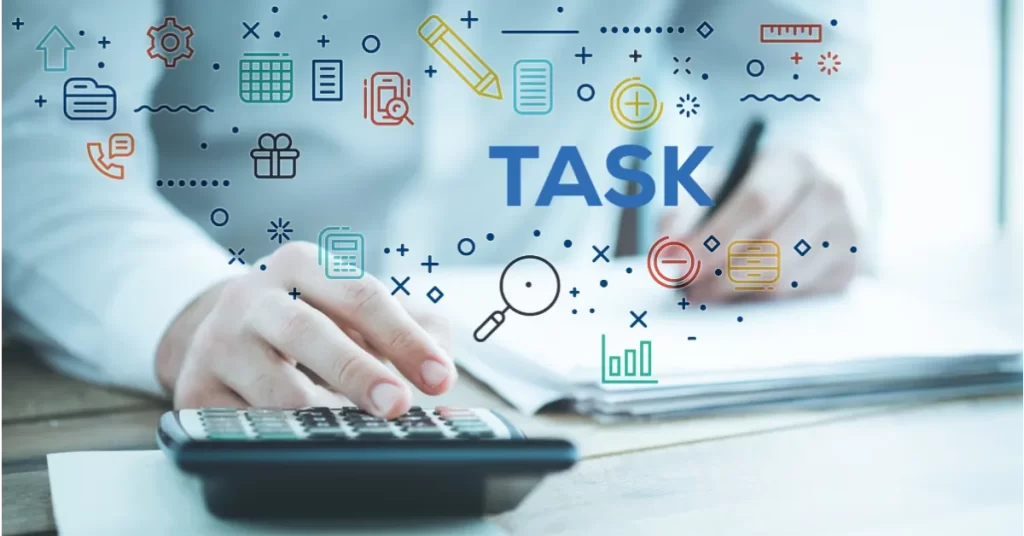 If you have ever wondered just how a Virtual Assistant could help you? What can you delegate to a Virtual Assistant anyway?
Are you running your own business and feel like you are not moving forward. Time seems to be slipping through your fingers and you feel like productivity is a goal you are still striving to achieve. There seem to be 100s of tasks that need to be done and not enough time in the day to do them in.
The thought of hiring someone to help you out seems like an answer to your problems but it also feels intimidating. Can I afford to hire someone full-time?
Maybe it is time to think about the benefits of hiring a Virtual Assistant and delegate the tasks you have been procrastinating over.
WHAT COULD I DELEGATE TO A VIRTUAL ASSISTANT?
Here is a list of some of the tasks that can be handed over to a competent virtual assistant.
ADMINISTRATION
Data entry
Calendar maintenance
Customer service through email
Email management
Email marketing
Sending Thank You's
Making travel arrangements
Form preparation
Creating and updating SOPs
Project management
Organising G-Drive files
Translation
Brainstorming ideas for blog posts, products etc
Affiliate program maintenance
Creating surveys and online forms
Setting up newsletter opt-in forms
Troubleshooting
Streamlining and optimising systems
Setting up spreadsheets
PR management
Managing customer databases
SMALL BUSINESS TASKS
Bookkeeping
Billing and invoices
Affiliate program maintenance
PR management
Marketing strategy
Lead generation
Setting up sales funnels
Product launches
Blog post promotion
Press release creation
Ebook, course or membership promotion and management
Database creation and management
GENERAL BUSINESS TASKS
Graphic Design
Copy writing
Proofreading
Website maintenance
Formatting blog posts
Moderating blog comments
SEO optimisation
E book formatting
Customer service
Product launch assistance
Pinterest management
Social media management
Podcast creation
RESEARCH
Keyword research
Travel and event
Product and market
Product price comparison
Patent and licensing
SWOT analysis
Education
If you are an author, coach, entrepreneur, educator or even thinking about setting up your own business then research is a vital and time consuming task that can be easily outsourced to a virtual assistant. Oh the rabbit holes we go down trying to find out information on the internet. Time seems to slip by and the amount of information can be daunting.
The list could have been broken down into so many tiny parts of each task but this is just a general list of possible tasks. Who has the time to read a really long list of items when maybe only a few apply to you.
Of course there is no way of covering all jobs that need to be completed to successfully run your business. If there are any areas where you feel overwhelmed which are not on the list and you would like some help or even a sounding board.
Just contact me here by filling in the form here. https://theauthenticassistant.com/contact/
If you would rather email me Please drop me a line!
kerstin@theauthenticassistant.com
Just the thought of not having to do the tasks that you have been putting off seems like a lottery win. You can feel the stress levels lowering. Who wouldn't love to have more time. Time to focus on your skills, the chance to fall in love with why you started your business and feel the energy and motivation grow again.
Smile while working on your business again!