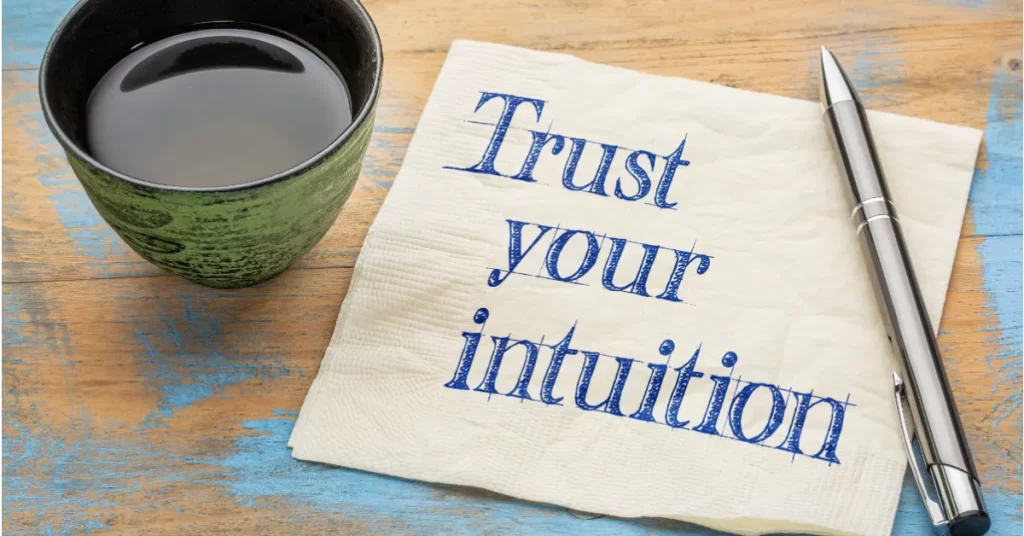 We all need to trust others in our personal and work life but they also need to trust us as well. Unfortunately the trust is not always honoured and mutual respect doesn't always exist. Sometimes we just need some inspirational trust yourself quotes to motivate us.
Maybe it is easier to learn how to trust ourselves more and learn to make our own informed decisions.
Trusting yourself can be difficult and overwhelming at the best of times. It may seem daunting to build up your self confidence, however it is not impossible. It just takes some time.
Sometimes words or phrases just hit the spot and mean something to you.
Looking for a collection of motivational trust yourself quotes that will inspire you to build up your trust in yourself.
Keep reading to check out the list.
When you trust yourself

you don't feel as anxious.
you will start to trust others
you can count on yourself in any situation
you take criticism well.
you are more productive
you are more confident
you can surrender more
You build your own strengths
You can do it
Stop putting your trust in people and start putting your trust in yourself.
Trust yourself – Be authentically you
"As soon as you trust yourself, you will know how to live." – Johann Wolfgang von Goethe
"Trust yourself. Create the kind of self that you will be happy to live with all your life." – Golda Meir
Sometimes the only person you can trust is yourself.
Trust yourself; believe in yourself; love yourself
If you don't trust yourself then who is going to believe in you?
"Believe in yourself and have faith in your abilities! Without humble but reasonable confidence in your own powers, you cannot be successful or happy." – Norman Vincent Peale
"Trust yourself, you have survived a lot, and you will survive whatever is coming."
"Be yourself; everyone else is already taken." – Oscar Wilde
"Never trust your fears. They don't know your strength."
"Trust yourself, you know more than you think you do." – Dr. Benjamin Spock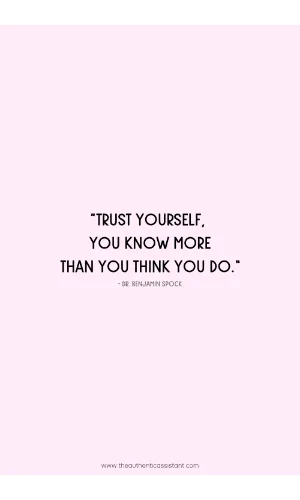 "The secret of change is to focus all of your energy not on fighting the old, but on building the new." – Socrates
"Self-trust is the first secret of success." – Ralph Waldo Emerson
"Trust yourself. Create the kind of self that you'll be happy to live with all your life. Make the most of yourself by fanning the tiny, inner sparks of possibility into flames of achievement." – Golda Meir
"If you must doubt something, doubt your limits." – Price Pritchett
"We grow fearless when we do the things we fear." – Robin Sharma 


Believe in yourself quotes

"Confidence comes not from always being right but from not fearing to be wrong." – Peter T. McIntyre
"Start where you are. Use what you have. Do what you can." – Arthur Ashe
"To be yourself in a world that is constantly trying to make you something else is the greatest accomplishment." – Ralph Waldo Emerson
"Believe you can and you are halfway there." – Theodore Roosevelt
"Trust thyself; every heart vibrates to that iron string." – Ralph Waldo Emerson
"No one can make you feel inferior without your consent." – Eleanor Roosevelt
"Be the change that you wish to see in the world." – Mahatma Gandhi
"Your "I can" is more important than your IQ." – Robin Sharma
"No one will believe in you until you believe in you." – Robin Sharma
"Don't waste your energy trying to change opinions… Do your thing, and don't care if they like it." – Tina Fey
"It is not the mountain we conquer, but ourselves." – Sir Edmond Hillary
"The more you believe in yourself, the more you could trust yourself. The more you trust yourself, the less you compare yourself to others." – Roy T. Bennett
Share this post: